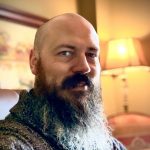 I have worked in software development and software project management for almost thirty years, focusing on leading large-scale software projects for about half of that time.
With 30 years of experience in software development and project management, I have a wealth of knowledge and expertise in the IT industry, with a specialty in bridging development and architecture with project and process management. With strong leadership skills and an ability to communicate complex technical concepts in plain business language, I have helped companies to establish and grow solid development teams and long-term organization plans that have been a valuable asset each company.
Excelling at unique problem-solving and solution-finding, I have a solid track record of helping teams and colleagues reach their full potential through the use of technology, and expanding business capabilities with flexible and scalable solutions.